Flooring that is sometimes functional is not always the most comfortable, sometimes flooring is so beautiful that it has to be protected in the high traffic areas. Some flooring just needs a little extra protection from wet feet, sometimes it is the other way around and the feet and the body it is attached to needs a little extra protection from the wet floor.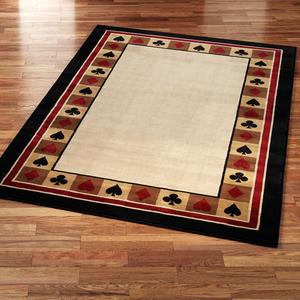 Throw rugs are the solutions to all types of flooring situations. They are often decorative and inexpensive. The average dimensions are approximately three by five feet anything smaller is considered a mat anything larger is considered an area rug.

Favored Designs

There are some styles of throw rugs that have withstood the test of time. There are some styles that have been constructed the same way since the seventeen hundreds. The colors and the patterns have pretty much stayed the same as well. A prime example is the rag throw's rungs. They look like long strips of rags sewed together and tied at the ends, because that is exactly what they are, they are long strips of material sewn together and tied off at the ends. These rag throw rugs traditionally come in blues and reds. Some that are for sale are still hand loomed or hand hooked. These hand loomed and hand hooked options can be customized at the customer's request.

There are a lot of native American themed throw rugs also that are very popular these of course are massed produced and very few are still handmade. Mexican designs are also very popular.

Rubberized backing is often affixed to keep the rugs from sliding around on the floor. They are great decorative touches that provide a measure of safety on slick floors.

Where To Purchase

There are literally hundreds of places to purchase them. There are outlets that sell all manner of flooring. Department stores, discount warehouse stores, online venues all will sell throw rugs. The cost is usually very reasonable, even for the custom made options. Expect to spend any where from ten to one hundred dollars depending on whether it is hand made or custom made or mass produced. The mass produced ones will be the least expensive.

Throw rugs are a great way to brighten a space, add a decorator touch or just cover up an area that needs to be covered for whatever reason.